FREE shipping on all new and first-time orders 🔥
FREE shipping on all new and first-time orders 🔥
Cajun Natural BBQ Rub 24 oz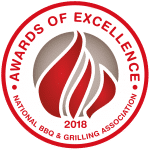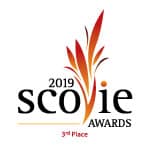 First Place Winner – 2019 NBBQA Awards of Excellence – Spicy Rub – Cajun
Third Place Winner – 2019 Scovie Award – Dry Rub/Seasoning – Cajun
Recreate those memorable meals from the Bayou using our tantalizing Cajun rub. The distinctive blend of spices combine to make each experience a true Cajun feast.
Warning: Excessive gathering and parading around the table may occur when meals are created using this rub.
All Natural. Gluten Free. No MSG.
Best On:




Heat Level:


Lightly coat meat surface with rub prior to cooking, smoking, or grilling. It is also excellent added to baked beans, casseroles and potato dishes. Store in a dry place. Made in the USA.
Ingredients: Salt, Spices, Dehydrated Onion & Garlic, Paprika, Natural Flavors including Smoke, and Less than 2% Soybean Oil Added as a Processing Aid. Manufactured in a Nut-Free Facility.

Born from competitive grilling and incorporated in 2002, Fat Boy BBQ was created to market rubs used in competition. The skills mastered in these competitions and the knowledge obtained from other BBQexperts lead to the development of our all natural BBQ products. While traveling the country in BBQ competition, we learned about the benefits of adding seasoning to any meat. After much experimentation we developed a line of fourteen rubs that have what we believe to be the perfect combination of ingredients to complement the flavor of any meat they are used on. Our line of ten sauces and one marinade are distinctly different from those of our competitors. We use very little water in production, which results in a sauce that is thicker in texture and more fully flavored. When applied to a meat product and heated briefly this thicker sauce caramelizes on top of the meat. This keeps our distinctive sauce on top of the meat, which is where we believe it belongs.